Tuesday, December 7, 2004
HOLIDAY EVENT
OK, some crazy French guy (I'll give you a hint, he has STRONG opinions about
DJ KICK
(he recently got a job!)...if you ponder this one long enough, you just might figure out the name) has invited me to do a set at an X-mas (this will either be happening on the 23rd or 24th) bash that he and his 貧乏 flatmates are throwing in the 三茶 area at their big, ratty old house. How ratty? Well, it would probably come in second place on
銭形金太郎
or something, so I should push them to apply for the show.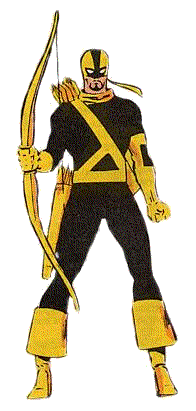 Anyway, the frog will be doing some tunes with he NEW HIP-HOP (the mysterious Frenchman in question + 'Jujin'). I'll be doing a kind of messed-up DJing set (no computer, just some 45s, some trick arrows, and a lot of love) under my new alter ego,
The Black Archer
. (My new 'special friend' The Black Widow may also be making a special appearance.)
You can email this addy [squelette20 at hotmail dot com] to get the lowdown on the event. There'll be lots of merrymaking and "Ho, ho, ho's" (hint, hint), so I hope to see you there. Me? I'll be the one there with bells on.